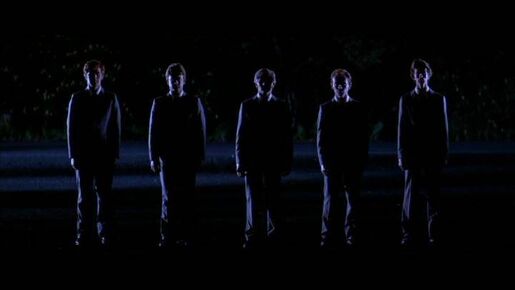 The Silver Shamrock Androids were the unnamed henchmen of Conal Cochran and the secondary antagonists in Halloween III: Season of the Witch. They were advanced humanoid robots with great strength and a single-minded desire to seek out and destroy those who endangered Silver Shamrock in some way or another.
The Silver Shamrock Androids did the majority of the actual murders in the film and are slow-moving and largely silent killers, reminiscent of Michael Myers (ironically, Myers never appeared in this movie, the first and only time he was absent from the series).
Victims
Trivia
The head android (known as "Assassin") was played by Dick Warlock, who played Michael in Halloween II. This could explain why many of the androids, specifically this one, walk similarly to Michael.